Secure Payment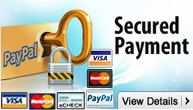 Battery Charger for Makita Maktec 14.4V 18V Ni-CD Ni-MH Drill
| | | |
| --- | --- | --- |
| Images | Battery Specifications | Today's Price |
CONDITION: NEW
CHEMISTRY: Ni-Cd/ Ni-MH( Not for Lithium Ion or Univolt batteries. )
Input: 110V~240V AC
Output: 2AMPS DC
Color: Turquoise
Charges Makita Batteries: 14.4V ~ 18V NiCd, NiMH.
Product Type: Replacement(Brand New Not Genuine)

Easy and Secure Pay
30-Day Money Back
1 Year Warranty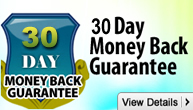 Popular Tool Batteries
Certified Privacy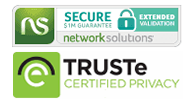 MAKITA Charger Specifications
Replacement, not a genuine Makita part.
This charger Charges Makita pod style Ni-Cd Ni-MH batteries from 14.4--18V. ( Not for Lithium Ion or Univolt batteries.)
The 3-stage charging system provides maximum run-time and extends overall life of the battery.
Diagnostics with LED indicator communicates battery charge status: charged, charging, replace pack, and battery too hot or too cold.
Charging current is 2Amp, this charger won't produce much heat.
US 2 PIN plug.
Automatic three stage mode: Pre-charge > Constant charge > Trickle charge

CHARGE TIMES:

Ni-Cd

Ni-Mh

Capacity (AH)

1.3AH

1.5AH

2.0AH

2.1AH

2.5AH

3.0AH

3.3AH

Time in Mins

52

60

80

84

100

120

132

The higher the current, the shorter the charging time but the more heat produced and the fewer running cycles in battery life. We don't recommend using a rapid charger.
We sell brand new replacement/compatible battery chargers that are manufactured to meet or exceed the specifications of the original brand manufacturer.
Ways Of Repairing a Cordless Drill Charger
Cordless drills run primarily on a detachable and removable battery pack. When your cordless drill stops holding a charge, there are a few factors that come into play. But most commonly, you can trace the issue back to your battery pack or external battery charger. While you can rebuild the battery pack, it is a complex procedure. In many cases, you can solve the problem by repairing the battery charger itself.
Remove the battery pack from the charging unit. Do this by pressing on the release buttons on either side of the battery pack. Disconnect the charger's power cord from the nearest electrical outlet.
Blow out all dust and debris from within the charger's contacts with a can of compressed air. Use a medium-grit file to file down the contacts slightly. This is only to clean the charger's contacts of any accumulation of dirt or battery acid.
Apply some rubbing alcohol to a clean wash cloth or paper towel. Thoroughly wipe down the inside of the battery charger's compartment. Allow five minutes for the alcohol to dry.
Plug in the battery charger and insert the battery pack into the charger. You may have to remove and re-insert the battery pack several times before making a connection, depending on how much dirt has accumulated on the charger's contacts.
Refer any major electrical repairs to a power tool repair technician. Dismantling the charger yourself will void your drill's warranty.